Mai Chau Home family offer cooking classes in response to overwhelming requests from the many guests who had enjoyed the opportunity to sample our excellent and mouth-watering home-style Thai and Vietnamese cooking.
Since then, we have shared our passion and love of cooking with Thai and Vietnamese food lovers through fun-filled and always delicious local food cooking courses.
Mai Chau Home is an authentic local restaurant in a line – up of local food eateries on the edge of Lac village, aiming to offer a great menu of local Thai and Vietnamese cuisine. For customers with special dietary requirements, menu can be designed and prepared gluten free and options for vegetarian. Mai Chau Home provides a beautiful open green, cozy and relaxing atmosphere for both lunch and dinner.
Over many years, our family has welcomed and shared our way of living with thousands of travelers from all over the world.
Demonstration and cook
Market tour and cook
Book lunch or dinner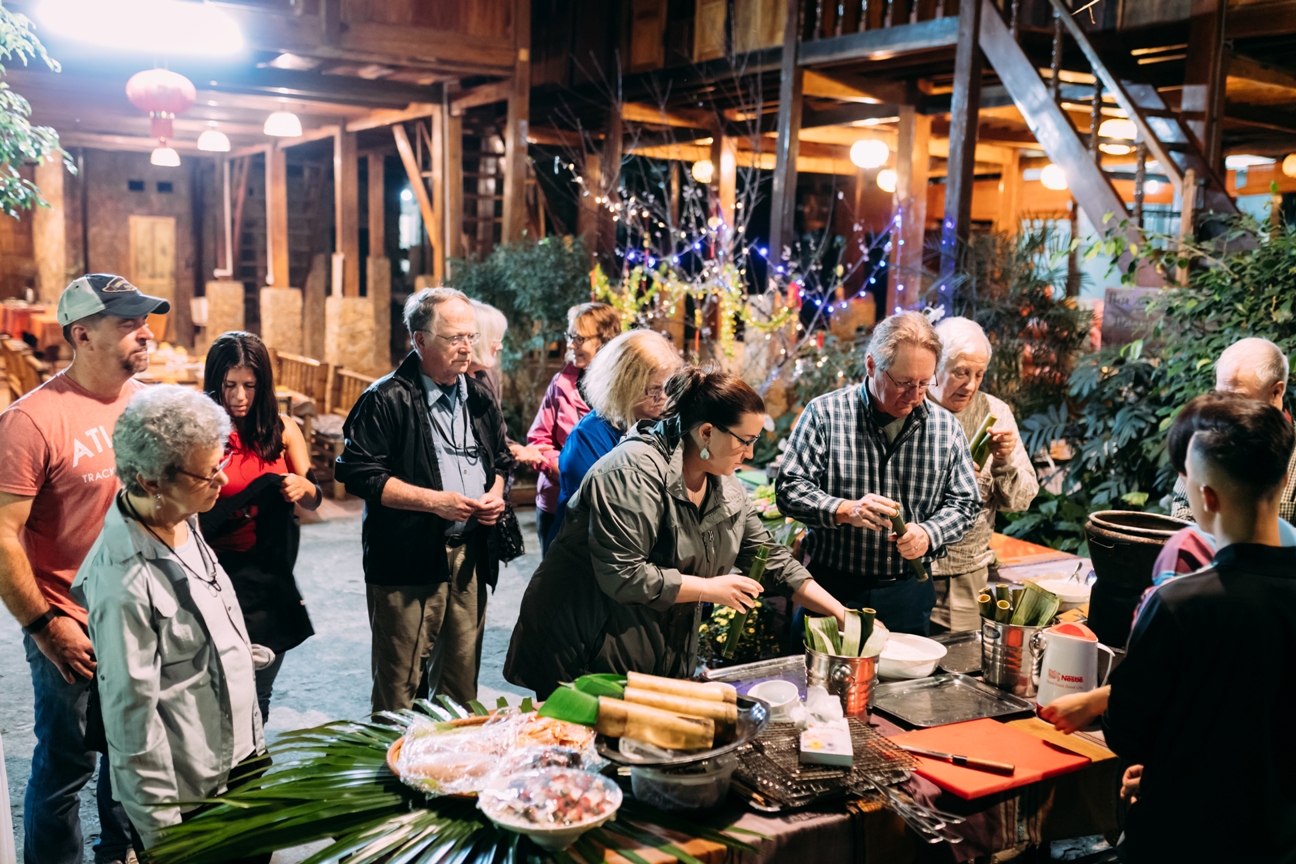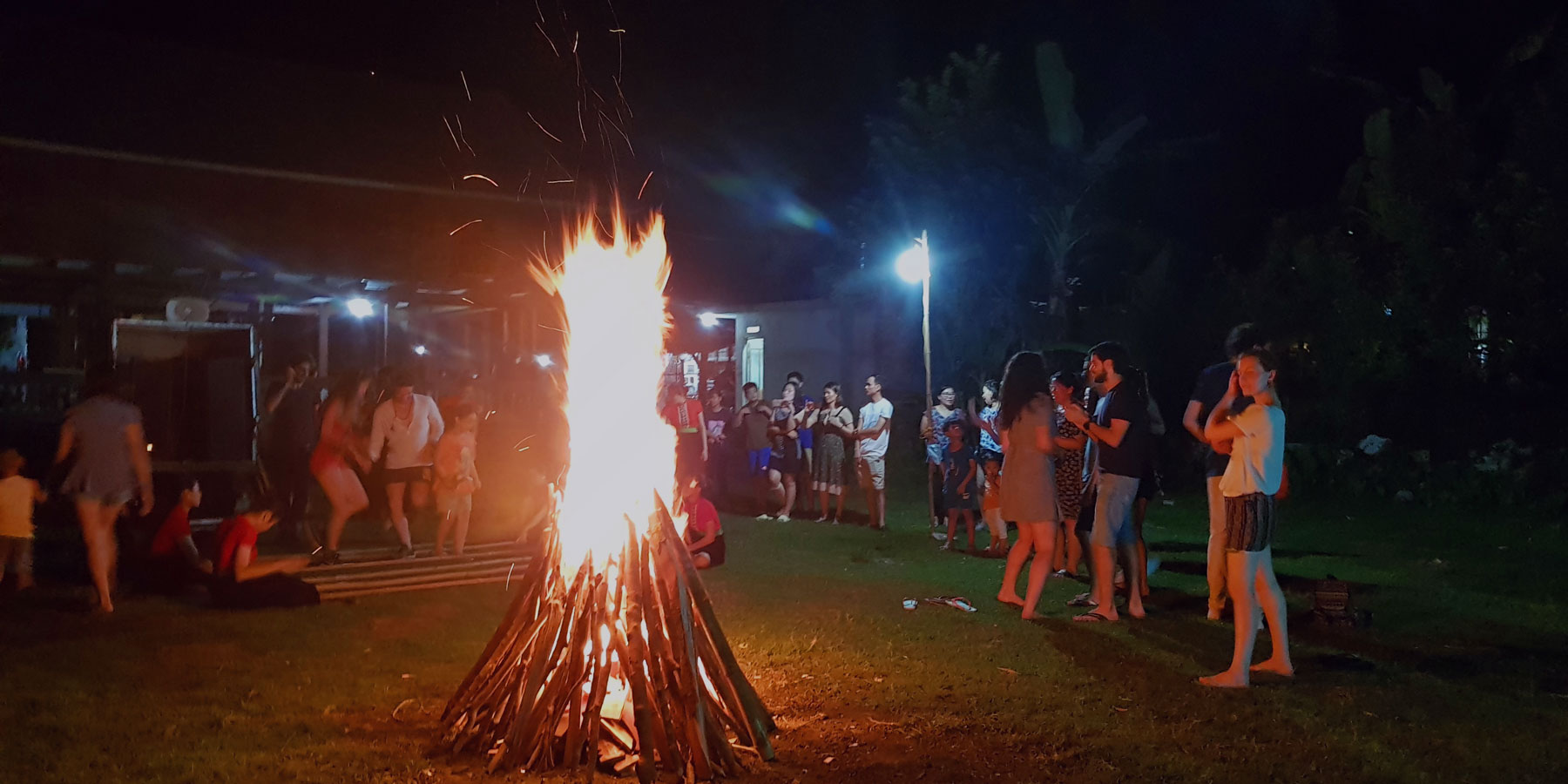 Sitting around roaring fire in the evening is the best way to spend an evening during your holiday. Bonfire nights are the best nights in winter and summer.
Warm your body and soul around a bonfire
Sing, dance and celebrate with the friends and family
Spirit of finding our way forward together
Enjoy a glass of cheer with starters
How about throwing a BBQ party for your family or friends? Worried about the menu? Mai Chau Home has several menus that are good for your BBQ. Vegetables, meats, spice and charcoal to help you have a great BBQ party.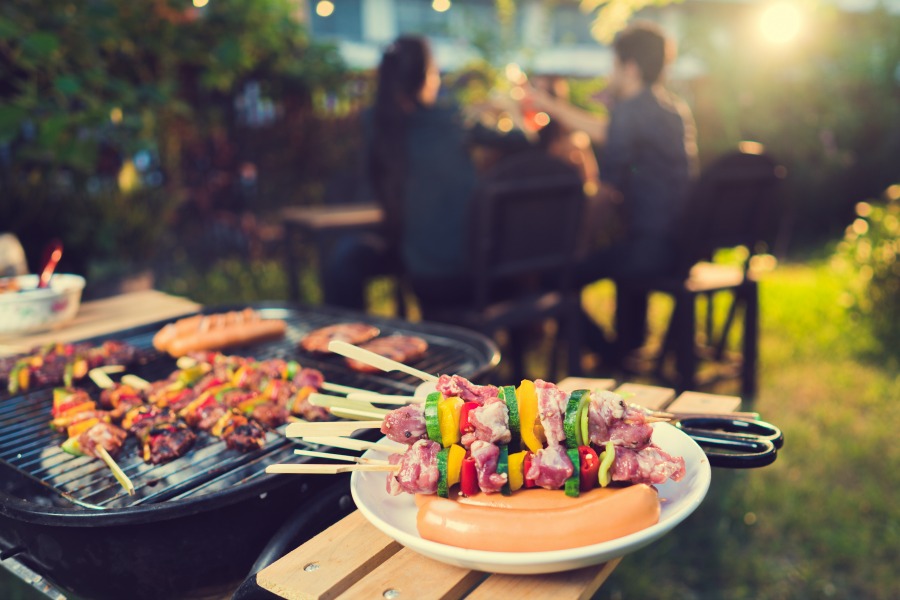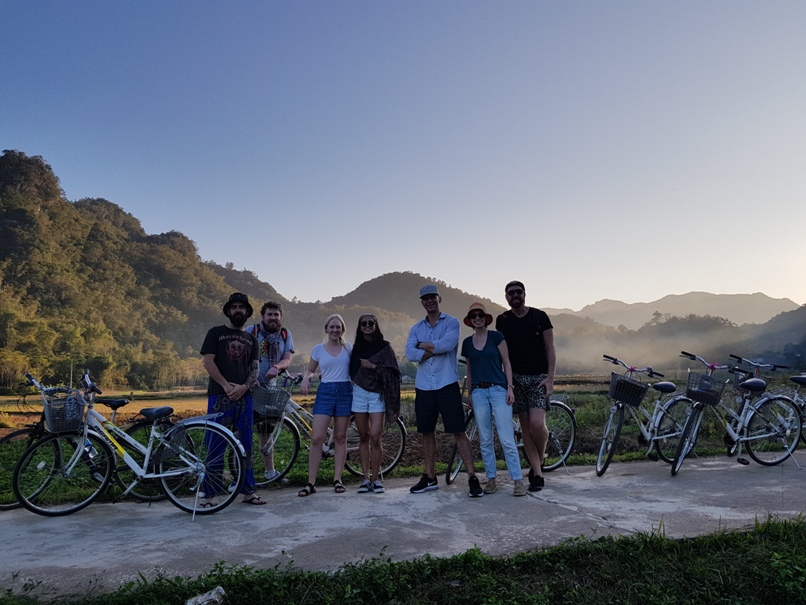 The captivating journey will depart from Mai Chau Home, cycle around the valley; explore the beautiful landscape and unique Thai culture in the villages: Lac, nhot, Chiềng Sại, Cha , Cha Long, and Tong Dau Village. Soak up the tranquil daily life by seeing the farmers working on their lush green paddy fields: growing rice, vegetable, and grazing livestock depending on the seasons.
Take a 30- minute drive to Mai Ha village. We start walking to Kha village and sightseeing around Kha lake – the heart of Mai Chau. This lake is the irrigation system that reserves the water source for Van Mai valley, providing life to the peoples living around. On our way we will see many White Thai villages. Local people leave their houses to do daily works in forest or in the rice field. During our walk we will take some short breaks to drink tea and chat with them. Continuing to Te Village, a small authentic village located in the jungle. Top off the journey by dropping by a Thai family to understand more about culture of Thai minority people. Picnic lunch will be served on the way or in a local house.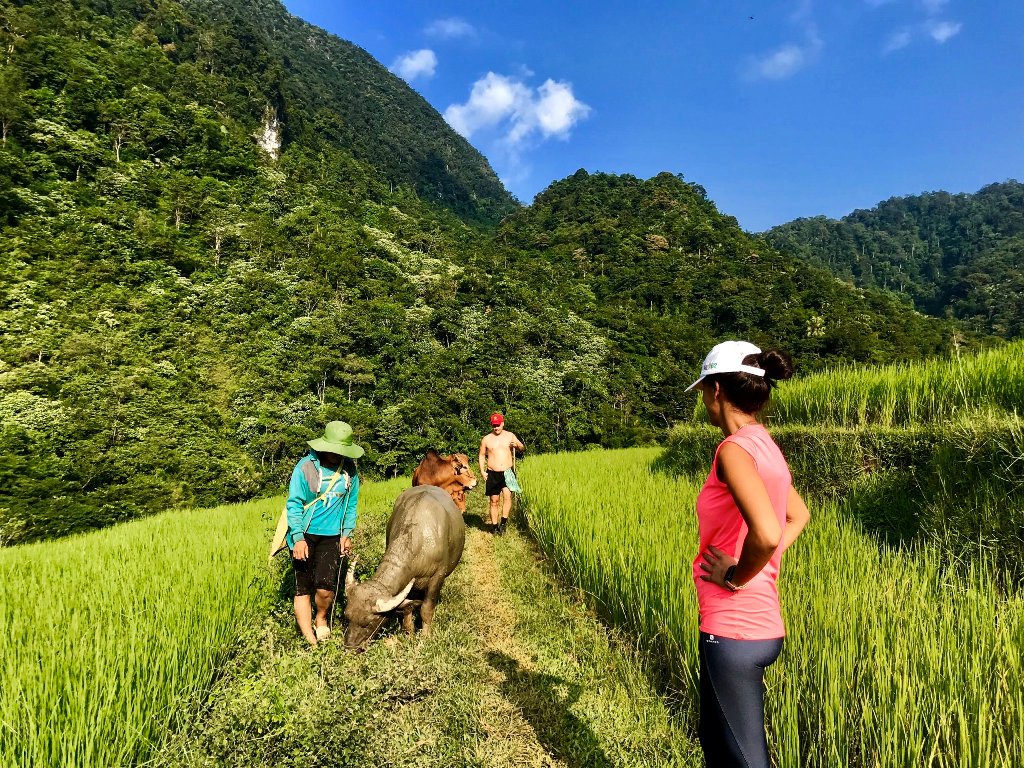 According to Highway No 6 about 30km to the North, you will be easy to catch up with Pa Co Market in the early morning. The winding road to the market seems to be lurked in cloud. Small villages of the H'mong are nested on both sides of the road. When the spring comes, peach blossom, plum blossom and ban flowers bloom under the sunrise. Pa Co Market is a colorful painting reflecting the spiritual and physical cultural life of ethnic groups. The girls are beautiful in brocade dresses; children cheerfully hold their mother's hand to the market with eager eyes. Say goodbye the market, we travel along uphill to get to Paco Village by car or hiking by your self. The village perches on the mountain peak with the cool climate year around. Picturesque landscape with small houses roof hidden on the plum garden and lush green corn fields, you could be forgiven for thinking you were in a nice postcard!
Getting really deep into local life, exploring untouched corners and challenge yourself with nearly 2 hours trekking exercise are what the Natural Reserve Exploring Tour bring you. Just get yourself ready for a lot of amazing moments and unforgettable experience. Hiking cross dense forests with a variety of tropical plants and beautiful landscape with terraces, traditional houses and water wheel on stilt  also unspoiled ethnic villages without mass tourism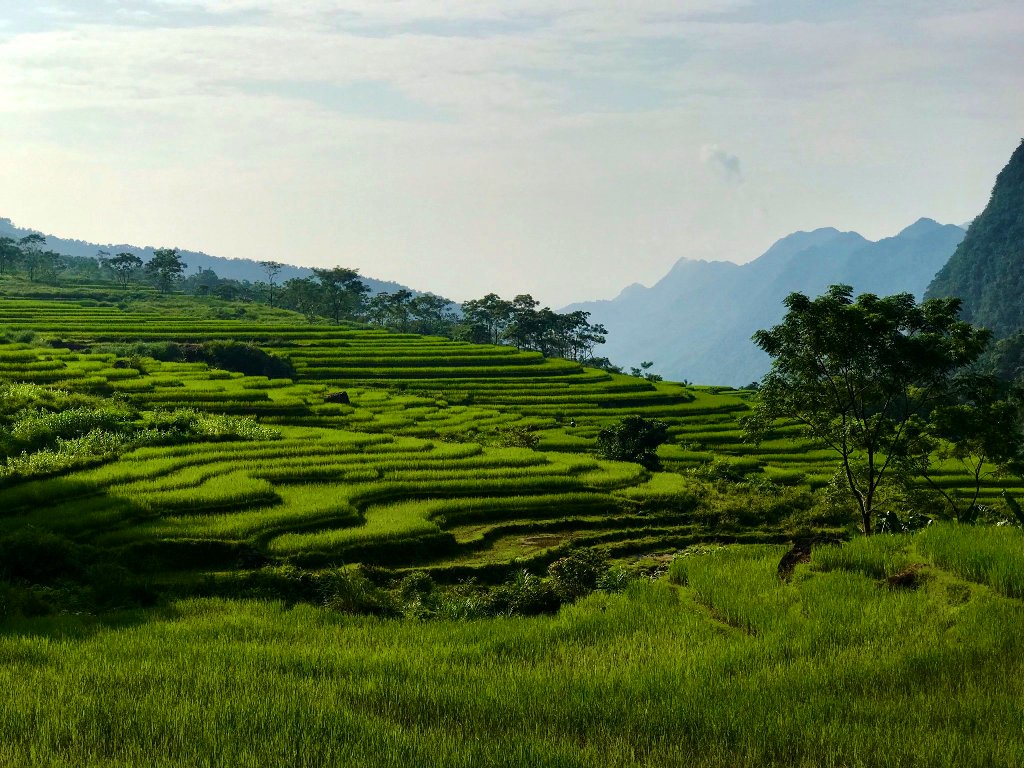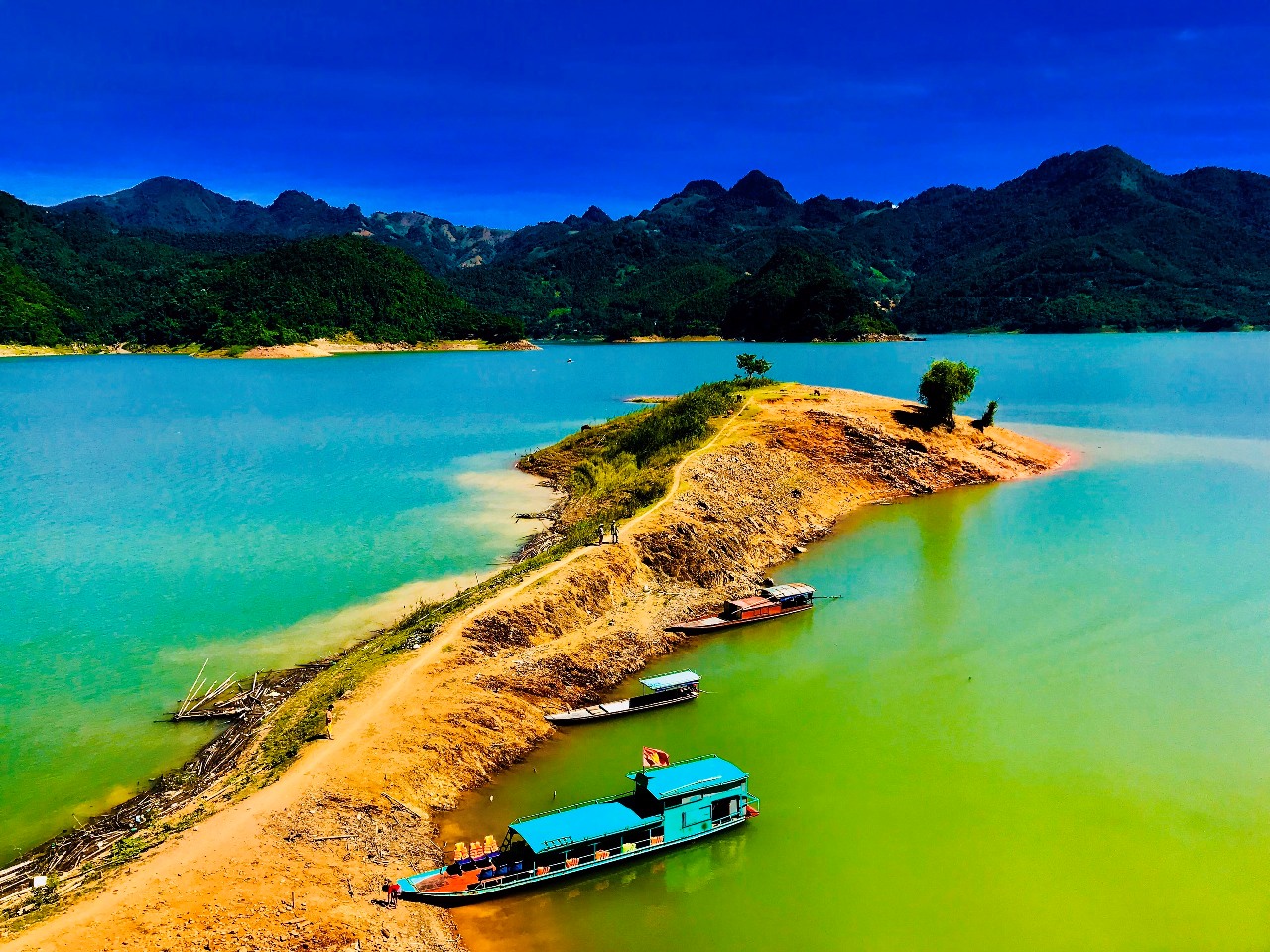 For those who wish to explore the beauty of Northwest Vietnam, the 'Hoa Binh Lake and Fairy Pond ' is a perfect blend of cultural discovery and outdoor activity. Beautiful and various landscapes with limestone mountains, waterfalls, floating villages, Fairy Pond, Hoa Binh Lake .Discovering the nature and daily life of Thai and Muong ethnic.
In our hectic, modern lives, many of us focus so heavily on work and family commitments that we never seem to have time for pure fun. Somewhere between childhood and adulthood, we've stopped playing.