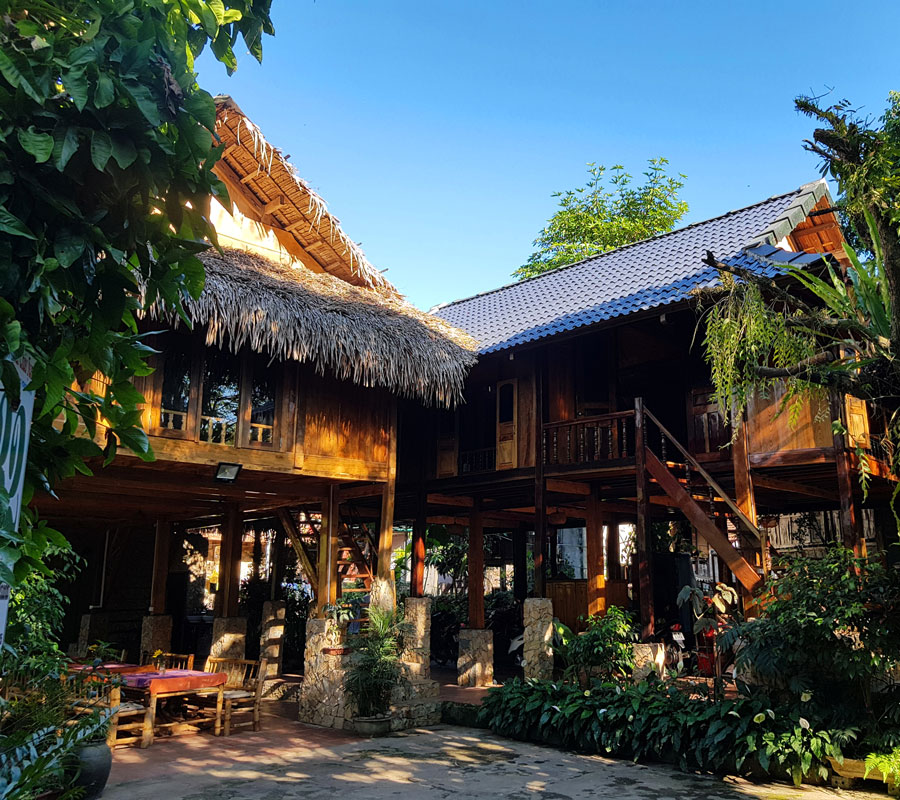 We pride ourselves on a high standard of friendly cheerful service which homestay to the needs of the whole family.
Such a warm, welcoming, peacefull environment to experience some beautiful authentic vietnamese culture. The staff go out of their way to treat you to a wonderful, comfortable cultural experience, surrounded by picturesque rice fields and mountains...
Besides the explosion of peoples and diverse cultures, color and life that characterizes our seasons, the homestay cordially invites you to enjoy many other experiences and activities during different season.
There are many exciting places to visit in Mai Chau. The entire region is a tourist heaven. And our homestay serves as a gateway to all these interesting hotspots.
Black Rive Reservoir
Puluong National Park Reserve
H'mong Sunday Market
Mai Chau valley and it's villages
Great food for great memories
STAY & DINE
Great travel destination, great place to stay and great food for great memories. Our home restaurant offers a variety of local cuisine to try. Cooked with fresh organic meats, vegetables & herbs that you can see all local supplied!
Anything but usual
EXPERIENCE
Throw off your worries and enjoy your new home from home!